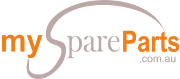 Your Free Spare Parts Online Marketplace. Currently being upgraded, will be back soon!
Crate Motors
Crate motors are basically built-up motors that are used to replace car engines that are broken or in bad condition. Higher horsepower crate engines are also used to install a more powerful engine in a vehicle, usually a project car or truck. Crate engines are also used to make an old vehicle more reliable for daily use. Crate engines are especially convenient for those who lack the skills, time or connections to get a good engine built to spec at a decent price.

Related Pages

Browse Crate Motors
Replacement Holden Crate Motors
Holden 355 Stroker Motor
Holden 383 Stroker Motor

Many crate engines come complete as an engine assembly with fuel system, ignition system, plugs, wires, and the water and fuel pumps already installed. This is what is known as a turnkey engine and it is just a matter of installing the engine in the car to make it ready to run. Of course, you will have to perform a pre-start procedure with a crate engine to ensure that you donít blow your money, literally, through a stupid mistake like forgetting to put engine oil in it. Crate engines also come in what is known as a long-block form, where the engine is essentially built-up with all internals and cylinders heads and even an intake manifold but lacks some major components like a carburettor, distributor, ignition system and water pumps. The reasoning here is that you may already have these components and it makes no sense to spend money on redundant components if you have ones in good working order. All these engines are ready to install in just a weekend, and come with a warranty, too.

Crate engines can come from new castings for all the major components, in which case it will be a totally new engine based on a proven design. New castings replace rare or popular designs for aftermarket rebuilding, especially when the original is no longer in production. They are available in aluminium or in stronger alloys instead of the original cast iron. Some companies, on the other hand, offer rebuilt crate engines which are a mix of new components and old parts that have been thoroughly tested before being reused. Testing of old parts should include crack checking, shot- peening, sonic-testing (cylinder wall and deck-thickness), boring and honing with torque plates, line-honing with custom dowel pins, deck squaring, warp checking and deburring.

Crate engines can generally range from $4,500 to $18,000, which may or may not include shipping and the cost of the crate. These motors commonly come with guarantees that range from one to three years or more, or a specified mileage cap. Horsepower range is from 300-700 with forced induction, but make sure the new motor will meet the emissions requirements for your state. Usually, all cars and trucks must maintain the emissions standards for the year in which they were built. Make sure the new engine will meet those criteria. Crate engine wholesalers offer carbureted or fuel-injected models of their engines. Unless the car builder is aiming for a period-specific look, it is always a better choice to use a fuel-injected engine. When converting carbureted cars to fuel-injected crate engines, the package should include matched fuel injectors, fuel rails, mass airflow sensor, pre-tuned (and ideally reprogrammable) ECU, wiring harness, sensors required by the ECU and EFI- compatible ignition system. Unless you are an experienced car crafter, it would also be good to avail the services that offer pre-running of crate engines to ensure optimum cam and lifter break-in and ring and bearing seating. This way, you know that when your crate engine arrives, it will have run for at least a half-hour and that it should start up properly once all the electrical and mechanical connections have been performed.