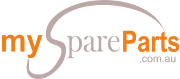 Your Free Spare Parts Online Marketplace. Currently being upgraded, will be back soon!
Custom Search
Windscreen Removal and Replacement
While most minor damage to windscreens is repairable nowadays, there will be instances when damage to a windscreen is extensive enough to require a replacement. Replacing a windscreen is best left to professional installers as a botched job can result in leaking windscreen.

Related Pages

Windscreen Sealing
Windshield Repair
Cleaning Windscreens
Car Windows Repairs

At any rate, most comprehensive insurance policies include replacement of the windscreen in the event of damage so you may just need to talk to your insurance to find out what steps you will need to take if your insurance police doe's cover you for the total replacement cost of the windscreen. If you do have to pay for the windscreen yourself it does pay to shop around, you may find you will get a better deal on your windscreen if you take your car to the windscreen repairer.

When selecting which replacement windscreen to use, choose glass manufactured to OEM standards. These are sourced from original equipment manufacturers or suppliers to ensure that the glass that will be fitted is of the same quality as the original windscreen. Current industry standards use windscreens that are made of tough, damage-resistant laminated glass consisting of 2 layers of glass plus a layer of polyvinyl butyrate (PVB). When impacted by an object, sharp pieces of glass will tend to adhere to the PVB layer, hence reducing the danger from flying glass. The PVB layer in laminated glass also has a cushioning effect that protects vehicle occupants during collisions. Most new windscreens are now engineered-glass units containing features like heating elements, rain and ultra-violet radiation repellent coatings, aerials, tint bands and sensors in the case of convertible roofs.

The basic steps in replacing a windscreen include: - covering the interior and bonnet area to catch glass particles and other debris - cutting and removing the seals and glue holding the windscreen in place - removing the damaged windscreen - Thoroughly cleaning the car's windscreen frame - Application of a priming agent to allow adhesive to set properly (this is an important step that should not be skipped) - Application of adhesive/sealant - fitting of the windscreen and a curing period of at least an hour

Quality installers will use urethane adhesives together with the aforementioned priming agent that will ensure a leak-proof seal between the windscreen and the vehicle's frame. A thin layer of the original adhesive is oftentimes left in by the installer for the priming agent to bond to.

The installer should also offer a warranty on the new windscreen installation against leaks and wind noise. The warranty should be given in writing so that there is no misunderstanding if the windscreen does develop a leak. This warranty should give you the confidence that the shop you have gone to knows what they are doing and is willing to back up their work with a guarantee. If the company is not prepared to offer you the warranty in writing it may be best you take your business else where.