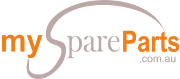 Your Free Spare Parts Online Marketplace. Currently being upgraded, will be back soon!
Custom Search
Windscreen Sealing
Even the best-made cars can suffer from defects resulting from poor materials, workmanship or just plain wear and tear. One of the common and exasperating annoyances that can occur is a leaking windscreen.

Related Pages

Windscreen Removal & Replacement
Windshield Repair
Cleaning Windscreens
Car Windows Repairs

Originally, factory windscreen seals used a rubber which went around the out side of the glass and when fitted on a freshly premiered and painted frame, was enough to keep out leaks. Then butyl and silicone sealants came into favour, with manufacturers using these non-hardening products to affix and seal windscreens onto cars. Nowadays, auto manufactures use urethane sealants, which cure into a rigid form, helping today's windscreens conform to current rollover standards. Windscreen installations for today's generation of cars no longer have a gasket and are installed using a urethane sealant. These types of sealers are made to work with installing the windscreen directly to the body of a vehicle. They work not only as a seal, but also glue the windscreen to the channel and make a much more rigid installation. Because urethane sets more rigid, using it in older gasket-type applications results in more work getting them out when it is time for the windscreen to be replaced.

Fixing a leaking windscreen maybe a DIY operation, and there are a few proven products you can use to rid your car of pesky leaks. Firstly, there are several brands of a product called "Flow able Silicone Sealant". This is a very soft and runny silicone sealant. It is good to use for when the windscreen does not need to be removed. This is, not the type of silicone sealant that one normally encounters. It is very liquid, as opposed to pasty, when it flows from its tube, and remains pliable for years. It is also much easier to remove which will make subsequent windscreen replacements a lot easier. User experiences note that it is best to use a plastic putty knife or spatula to open a small gap between the rubber and glass, inset the tip of the applicator nozzle and squirt the silicone in. In preparation, you should clean the area to be applied with the sealant with water and blow out the area with compressed air. Curing time is 24 hours or more, during which time you should not expose the car to inclement weather.

For older cars using gaskets, one can also use a 3M product (part number 08509) which is a compound that comes in a caulking tube. It is a non-hardening product that stays pliable and water resistant and works correctly to seal a rubber to metal application. Bear in mind that the gasket in this application is the main seal and is also what is holding the window in.
It has also been the experience of many DIY car owners that the area of the leak is different from the entry hole. For example, a leak by the rear view mirror could be coming from an entry point near the corners of the windscreen, or vice versa. One solution for locating hard-to-find leaks is to wipe a soapy solution around the windscreen edge while at the same time having another person blowing compressed air around the seal from the inside of the car, If you find a area where bubbles are being formed around the seal this is a good indication that there may be a leak in this part of the windscreen.