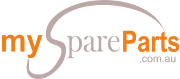 Your Free Spare Parts Online Marketplace. Currently being upgraded, will be back soon!
Custom Search
Windshield Repairs
One of the things that can happen thatís sure to ruin our day is to experience a hit on our carís windshield, causing a cracked or chipped area. There was a time when you couldnít do anything about a cracked windshield except to replace it. As with all aspects of modern cars, glass repair technology has evolved, to the point where small holes (up to about 10mm) or cracks can be repaired.

Related Pages

Windscreen Sealing
Windscreen Removal & Replacement
Cleaning Windscreens
Car Windows Repairs

There are specialist technicians who are experts in this kind of repair and their experience is invaluable in repairing damaged windshields or windows. Alternatively, there are DIY repair kits available online that will enable you to do the job. Just remember to do some research and watch a few videos to see how itís done. An important bit of advice you may want to take on board is to repair the crack as soon as possible. This is obvious from a safety point of view. From a repair point of view, repairing the damage soonest will prevent residue and small debris from inserting themselves into the crack, where the repair material will not be able to adhere properly when dirt is present. Trapped particles will be permanently visible in the final repair.

Repairing a damaged windshield or window glass takes less than an hour. First, ensure that the body area around the damaged portion is covered. The damaged portion of glass is then thoroughly cleaned of debris and moisture (the presence of moisture will induce future cracks). Next, an injector is used to push the resin that will fill and seal the damaged area. A film is then placed over the liquid resin to seal the damage and create a flat surface for curing. Then, an ultraviolet light is used to harden the, resin. Once the resin is cured, the film is removed and the excess resin is scraped off. The windshield is then polished to complete the repair.

Several kinds of damage can be repaired. Bulls-eyes, cracks, star breaks or any combination thereof is repairable without the need to remove the windshield or window glass. One should not expect the restoration of 100% clarity in the repaired area of the glass. An 80-90 percent restoration is considered a successful repair. With most successful repairs, a slight blemish or imperfection where the impact occurred is normal. Windshield glass repairs save money because you do not have to replace the glass. Plus, there is no risk of a leak developing in the seal because the factory installation is maintained. If you are doing the repair yourself, just make sure that the damage is still repairable before you go out and buy a kit.