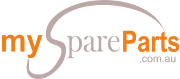 Your Free Spare Parts Online Marketplace. Currently being upgraded, will be back soon!
Custom Search
Services
IMAGINE a service that brings motorists, mechanics, auto electricians, panel beaters and other auto businesses together. When a motorist is looking to replace one of the components of their car can you help? Does your business offer a service that my spare parts.com.au visitors may want?

INTELLIGENT. Our service offers an intelligent engine that matches location and the spare part that the visitor is searching for with businesses in the local area that can help. Not only is your business exposed to thousands of visitors, but your name is prioritised for visitors in your local area who may need the service you offer. Who else can offer that laser targeted exposure?

EFFICIENT. Myspareparts.com.au has been designed with your business in mind. No matter what the service, you will be promoted by specialised computer software to a target audience that may need your business. It's precision marketing designed to get customers to your front door.

PROACTIVE. Our business is to promote your business. By joining us you engage a team of computer experts dedicated to proactively matching our valued visitors needs with businesses that can help them.


Don't delay, it's easy and it's FREE. Register online today and start advertising your business immediately. It's the future. Online retail markets have received significant press exposure lately due to the unprecedented growth. Myspareparts.com.au is a vehicle to bring those online consumers to your door.