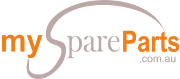 Your Free Spare Parts Online Marketplace. Currently being upgraded, will be back soon!
Custom Search
Sell Parts
OUR SERVICE
Myspareparts.com.au brings motoring enthusiasts together. We offer an online auto parts service that allows our members to buy and sell parts online - they can sell as many spare parts as they like for FREE. After all, they are your parts so it should be your money. It's only fair.
BENEFITS
By registering and using the myspareparts.com.au services to sell your spare parts you receive these benefits;
FREE listings
It's comfortable ­ You choose your preferred contact method
It's easy ­ Point, click, type and presto! Your parts are on the web quickly and easily.
You are in control ­ List more items or remove your current listed item anytime. Listings expire after 30 days to ensure that our database is always current, but it is free and easy to re-list the same item.
You set the price ­ It's completely up to you.
FREE video and images ­ We give you the tools to help your parts look good!

All you need to do to sell your spare parts is login (or register if you do not have an existing account). Once logged in, you will see a menu item called "My Products". Simply press the 'add product' link and follow the prompts. By selecting the right category, being descriptive and listing a competitive price you dramatically improve your chances of achieving a fast sale. We also offer other great features to help you sell faster.It's easy to include an image of the part or include a video (useful to show parts are in working order).